Hosting Outdoors for Thanksgiving
Hosting Outdoors for Thanksgiving
Posted by Chair King Backyard Store
Gather together outdoors.
Holidays are a great time to reconnect with family and friends. They are also an opportunity to flex your design prowess. Hosting Thanksgiving outdoors may break from your usual tradition, but the cool temperatures and changing leaves offer the perfect environment for a memorable and beautiful patio feast.
We've put together a few recipes and patio furniture suggestions to help you get started on the right foot, but before we get into how to make your patio the perfect dinner spot, let's take a look back at the reason we gather.
The History of Thanksgiving
Thanksgiving was originally a religious holiday founded by early northern colonists. They would spend days praying and enjoying their fall harvest. However, in 1621, the Pilgrims of Plymouth and the Wampanoag people shared a harvest feast. History states the Pilgrims left their colony to go "fowling" for turkeys but most likely brought home geese and ducks since they were more abundant and easier to hunt.
When the small hunting party returned to the settlement, a much larger party of Wampanoag greeted the Pilgrims at their gate. The Wampanoag people brought a plethora of food to share with Plymouth, so the colonists welcomed them into the settlement. The two groups dined outdoors, drank, and created a peace treaty that lasted until the start of King Philip's War in 1675.
The U.S. Continental Congress proclaimed Thanksgiving days of prayer when they enacted the Constitution, but there was pushback from southern states who were slow to adopt northern customs.
It wasn't until 1863 that President Abraham Lincoln announced a national day of Thanksgiving to be celebrated on the fourth Thursday of November. Every president following Lincoln continued this tradition until 1942 when Franklin D. Roosevelt issued a proclamation to make it official. Thus cementing Thanksgiving as the holiday we know and enjoy today.
Canada also celebrates Thanksgiving, and their earliest recorded Thanksgiving celebration happened in 1578.
What You Need to Host Thanksgiving on the Patio:

Paying homage to the first Thanksgiving celebration by dining outdoors is a great way to pair new traditions with old ones. This year, Thanksgiving falls on November 24th, so we recommend checking out the weather report for that week and thinking about seating arrangements. Here are a few questions to ask yourself:

Do I have enough chairs for my guests?

Do I have enough table space?

Do I have enough heat to keep my guests comfortable outdoors?
You've got options. If you want outdoor chairs to match your current patio furniture, look at the material. We have a broad selection of patio dining chairs in cast aluminum, aluminum, teak, wicker, and even polymer. Each material comes in multiple colors and styles, making it easy to match your current outdoor dining set.
We recommend opting for a stackable chair in your chosen material. They're easy to store and can always be on hand. You can even add outdoor cushions or throw pillows for extra comfort. Opt for an outdoor cushion in a fall color palette to tie into the holiday, and your guests will applaud your attention to detail. .
If You Need More Table Space:
Folding tables work in a pinch, but if you're interested in hosting more outdoor dinner parties, we recommend investing in an expandable outdoor dining table. An extension patio table can give you more or less space when you need it, and our expandable tables come in multiple styles and material options.
6 to 12 guests can easily fit around one without feeling crowded while leaving room for food and a lush centerpiece. They are a patio essential when it comes to dining outdoors.
Weather plays a huge role in outdoor dining, and since temperatures are lower in the fall, we recommend a minimum of two patio heaters for your outdoor Thanksgiving celebration. Make sure to invest in an outdoor heater with wheels on the base for easy mobility. It will make positioning your patio heaters at the ends of your table a breeze and will keep guests nice and toasty while they eat and chat.
A fire pit can also serve as a focal point and gathering area while the food is prepared to keep your friends and family occupied. If space is a concern, we recommend serving warm holiday beverages to keep everyone warm inside and out. Serve the following in our shatterproof glasses and pitchers, and you've got everything you need to make this Thanksgiving celebration stylish, comfortable, and easy.
Thanksgiving Drink Recipes:

Food often takes center stage at Thanksgiving, but guests love the unexpected. Craft one of these recipes below to give your friends and family something to raise a glass to.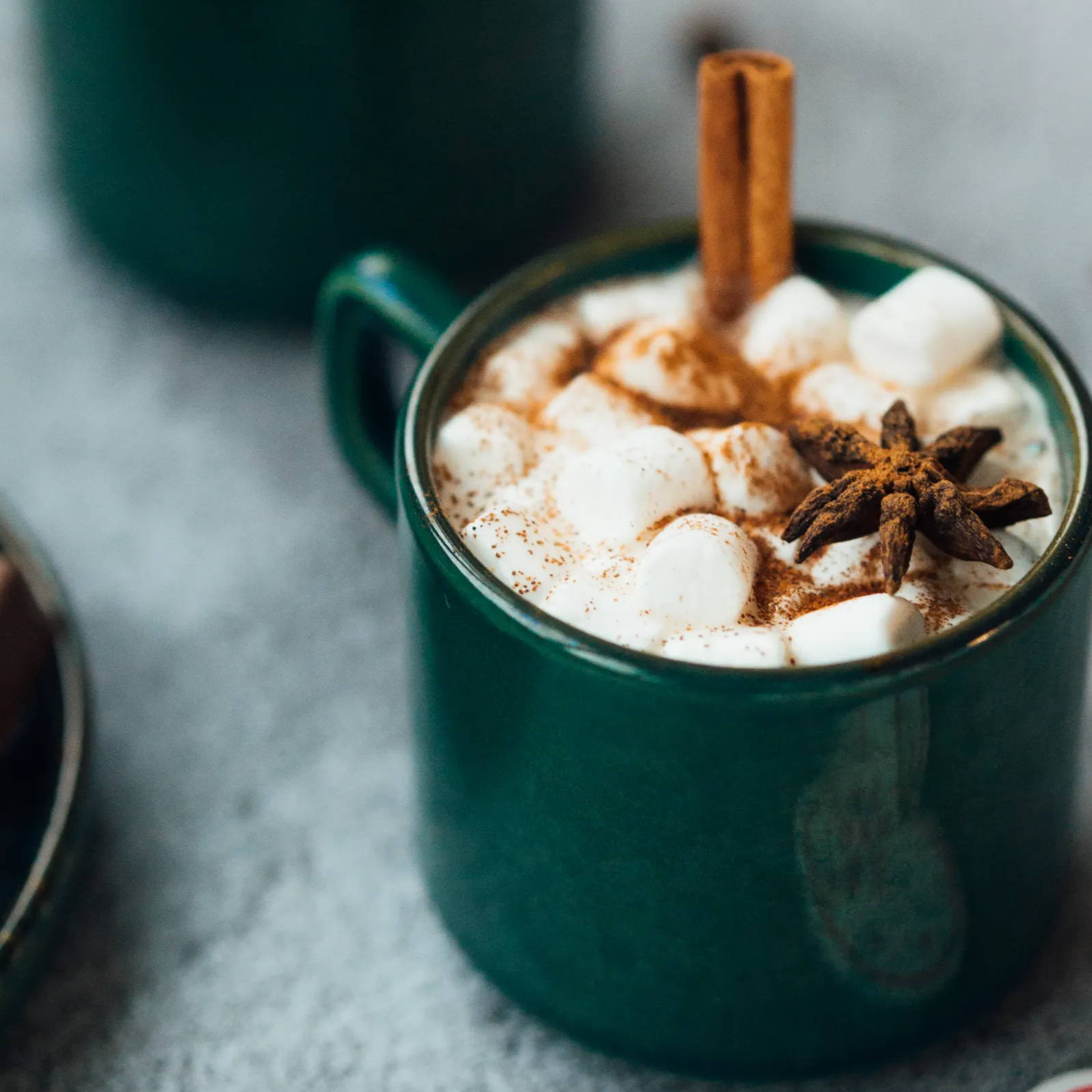 Ingredients: (Serves 4)
4 cups of milk (any kind will do)
1/4 cup of unsweetened cocoa powder
1/4 cup of granulated sugar
1/2 cup of semisweet chocolate chips or a chopped chocolate bar
1/4 teaspoon of pure vanilla extract
1/4 cup of marshmallows
Optional: Cinnamon stick or cinnamon star for garnish
Instructions:
1. Place milk, cocoa powder and sugar in a saucepan. Heat over medium-low heat, whisking frequently, until warm (but not boiling).
2. Add chocolate chips and continue whisking until the chocolate chips melt and distribute evenly into the milk. Whisk in vanilla extract, place in a shatterproof glass.
3. Add marshmallows and cinnamon stick or star garnish. Serve & enjoy!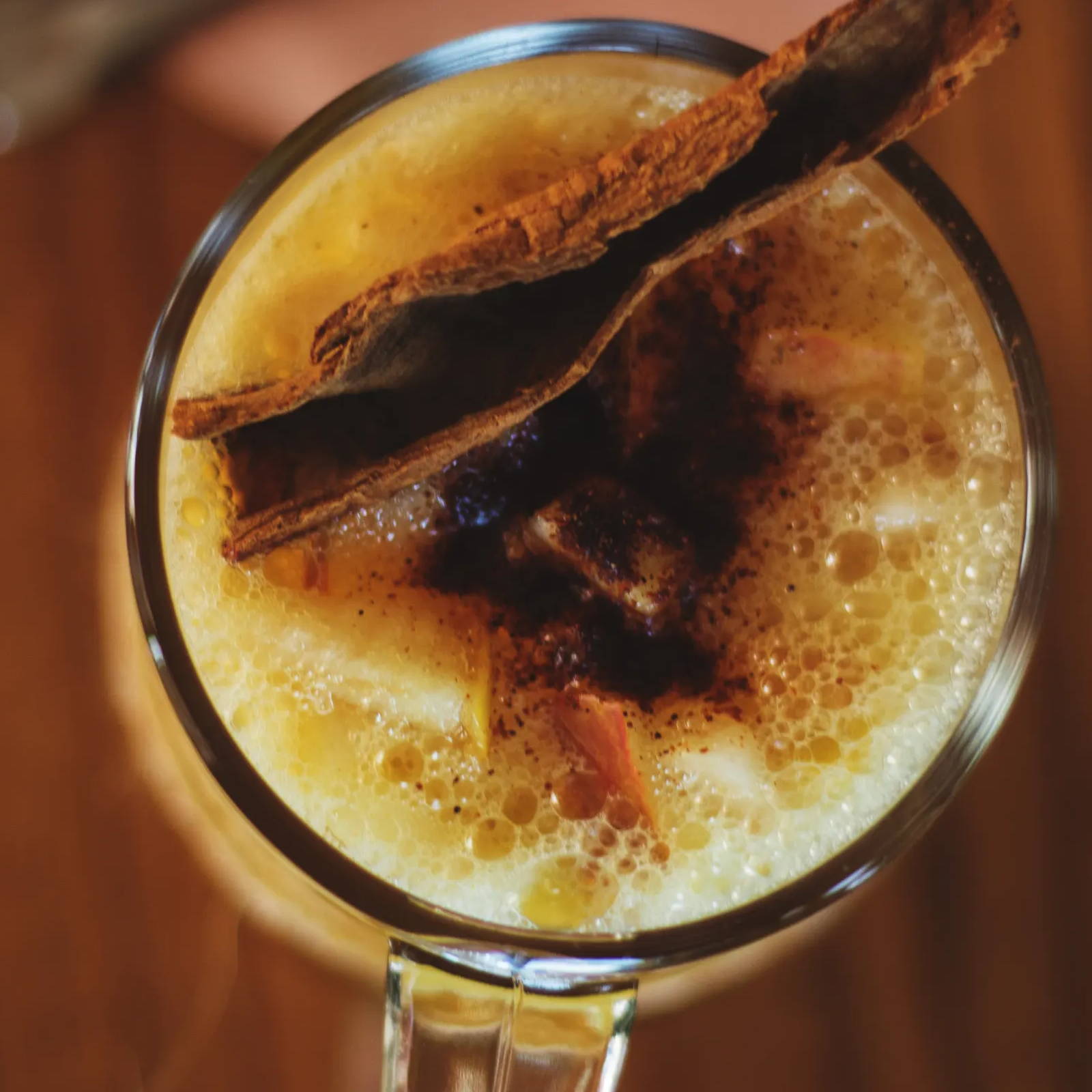 Ingredients: (Serves 3)
2 1/4 cups of water
4 1/2 ounces of whiskey or brandy (any kind will do)
6 to 9 teaspoons of honey or maple syrup, to taste
6 to 9 teaspoons of lemon juice, to taste
3 lemons slices cut into rounds
Optional: 3 Cinnamon sticks
Instructions:
1. Place water in a saucepan and bring it to a simmer. Pour the hot water into a glass.
2. Add the alcohol of choice, 2 teaspoons of honey or maple syrup, and 2 teaspoons of lemon juice. Stir until the honey or syrup has disappeared into the hot water. Taste, and add more teaspoons of honey or lemon for additional flavor.
3. Garnish with a lemon round slice or a cinnamon stick. Serve & enjoy!
Let us know how these tips worked in your space by tagging us on social media. Use hashtag #chairkingbys for a chance to be featured. If you're looking for more outdoor style tips, subscribe to our newsletter. We always stay on top of patio trends.
Recent Posts
FALL CLEANUP & STORAGE: KEEPING YOUR PATIO FURNITURE PRISTINE RELAX WITH P

FALL MAINTENANCE TIPS: PREPARING YOUR PATIO FOR COLDER MONTHS RELAX WITH PET-F